I am in beautiful Maui, Hawaii at the 28th Annual National Association of Residential Property Managers (NARPM) convention. One of the topics we've been discussing a lot at this conference is tenant screening. Today, I'm talking about how to find the best tenants for your Charlotte rental home.
Charlotte Landlord Advice: 4 Screening Tips
At Rubec Properties, we do a very thorough tenant screening when we are looking at applicants who are interested in your home. This screening process includes four things: a credit check, an employment check, a rental history check, and a criminal check. When we look at all those things together, we're able to put together an accurate profile of the tenant who wants to live in your home.
Credit Score and Rental History
We do check the credit score of any applicant. People always ask if we do, so we know it's important to landlords. While we do look at the score, we've found that the credit score is not always the most important factor in determining whether someone will pay their rent or not. So, we take the score in addition to their previous rental history to determine whether we believe they will be tenants who pay rent on time. When former landlords tell us that they have never been late with rent, we know that they are likely to continue paying on time.
Employment History and Criminal Backgrounds
Employment is also important. Often, when a person has been in the same job for a year or more, they are more stable. This makes them a better risk for your property. Recent HUD regulations have changed in terms of how we look at criminal backgrounds. Just because a person has been arrested or charged with a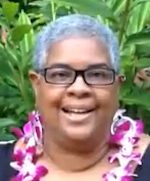 crime, you cannot hold it against them. They must be convicted to be excluded from your property.
Always look at the full picture – credit, rental, employment, and criminal histories to find out if an applicant would be a good renter for you.